Your #1 source for hair loss information and clinically proven treatments

4HairLoss.org's Telehealth Clinic
4hairloss.org is proud to open its Telehealth Clinic. Men and women that suffer from hair loss can now speak with a doctor that specializes in hair loss and that doctor can write a prescription for one of the prescription hair loss products we carry. We provide a medium for people to use Telehealth to see an independent Doctor without having to leave their home. The doctor you meet with will help you decide on the best treatment to prescribe for your hair loss and then he/she electronically sends the prescription to our partner pharmacy (Trinova Health Pharmacy) to be fulfilled and then mailed/delivered to your door.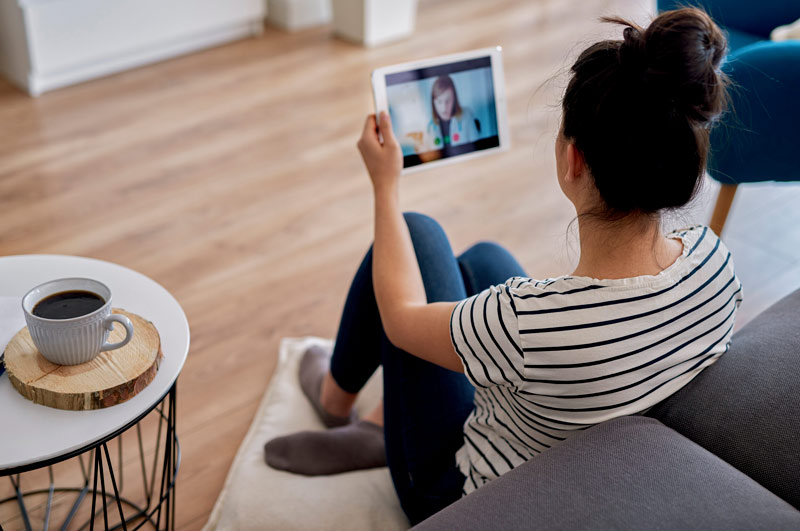 Unfortunately, we currently cannot treat you if you are located in the following states: Alabama, Alaska, Arkansas, Hawaii, Indiana & Nebraska. However, please check our website for the over-the-counter treatments we recommend.
Get Started
The clinic is open from 4pm to 5pm Eastern Standard Time on Monday-Friday. To start you can either make an appointment to consult with a doctor by clicking on Book Appointment or when the clinic is open you can be a walk-in appointment and click on "Enter Waiting Room". If you decide to Enter Waiting Room we will do our best to get your consult done as soon as possible. Either way, before your doctor consult you will be prompted to complete the health assessment and other required information.

Sign up in 5 easy steps:
1. Create user account with contact info
2. Health Assessment (medical history, please be complete)
3. Small download onto your computer or phone
4. Enter payment info (not billed until after consult)
5. Book appointment or enter waiting room
Trinova Health Pharmacy (Tampa, Florida) is our partner mail order Pharmacy. Your prescriptions will be mailed directly to you within 3-5 business days if the Doctor prescribes you one of prescription treatments we recommend. Please be sure to select Trinova Health Pharmacy when asked to select your pharmacy of choice. For those that use Trinova Health Pharmacy the doctor consult is included in the cost of your treatment. Patients that wish to use another Pharmacy for prescriptions please choose the "Dr. Evaluation Only" visit option and note that you will be charged $65 for the doctor consult.
All prescriptions are written for a 90-day supply. When a refill is needed you will reorder and have an updated consult with the doctor so he/she can monitor your progress.