What is 4hairlossMen & 4hairlossWomen?
(Minoxidil-based formulation)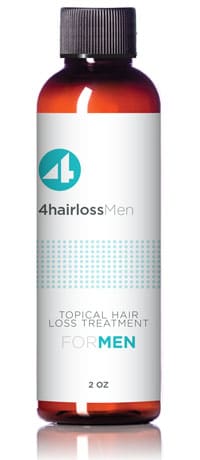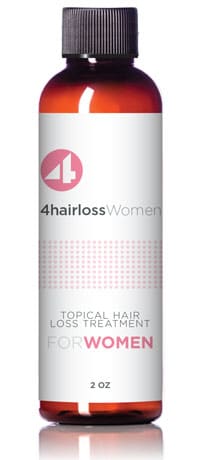 4hairlossMen and 4hairlossWomen were created by me, Leonard Sam Jordan. I started losing my hair in my early twenties and I knew I would do whatever it takes to stop it from happening. My passion for hair loss actually started as a desire to save my own hair. I have tried so many products over the years, and many showed little results. However, I am 100% confident that if it wasn't for my desire to keep my hair, I would be completely bald by now, but because of my dedication, I am now in my forties and I still have a pretty full head of hair.
After years of research and the trial of numerous products, I decided it was time to share my story and help others, so I created 4hairloss.org. It started as an informational website (Click here to read my hair loss story), however, I quickly realized that people wanted help in selecting the right hair loss products. So within the first couple of years, I started selling products that I felt could help others and were of good quality.
I always test the products I sell on 4hairloss.org. The products I mention or carry on 4hairloss.org I consider to be the best products on the market. Although I feel they are great products that do help people with hair loss (I see the results with my customers), they either didn't work for me or the consistency was horrible.
From there I decided it was time to develop my own hair loss treatment. After all of the products I have tried and based on my years of research into the industry, I wanted to create the perfect combination of ingredients along with a pleasant user experience. I combined my best of the best into one formulation. That product is 4hairlossMen and 4hairlossWomen. These breakthrough products are an over-the-counter topical treatment for hair loss, with a formulation for men and a formulation for women.
I knew exactly what active ingredients I wanted in my formulation and I knew the consistency that I wanted for the user experience. The hard part was trying to find a pharmacist that could take my instructions and desires and from that tell me the inactive ingredients that were needed to achieve my vision. It took me a couple of turns but I finally found that in Master Compounding Pharmacist Nava Hajiabadi. One of the many things I like about her is not only could she tell me what was needed to achieve my outcome but if she didn't know an answer she wasn't scared to tell me that. And she had no problem calling a vast experienced network of pharmacists to find the answer. A perfect match!
For any of the 4hairlossMen and 4hairlossWomen ingredients, you can do a Google search and find all kinds of information and studies. Below are some links that I have found. My knowledge of these ingredients come from years of research, trial-and-error on myself, and other products I have used. I feel it is important for you to read through this page and the 10 Important Questions to Ask When Selecting a Hair Loss Treatment page before ordering because you will learn about important things to consider when selecting a hair loss product and why 4hairlossMen and 4hairlossWomen contain the best of the best ingredients. When done, I hope you will feel the same way I do, that 4hairlossMen and 4hairlossWomen are the best topical products on the market to treat hair loss.
Most experts would agree that hair loss is caused by the buildup of DHT in the hair follicle, which if left untreated, causes the hair follicle to slowly die. There are two ways to treat hair loss. You can stimulate the hair follicle to grow hair and you can inhibit the production of DHT. 4hairlossMen and 4hairlossWomen do both.
To be the best hair loss product on the market I made sure to include the best and most potent ingredients to treat hair loss. The active ingredients are Azelaic Acid, Zinc Sulfate, Vitamin B6, Caffeine, Minoxidil, and Retinol.
I have been refining and testing 4hairlossMen & 4hairlossWomen for years. Each ingredient serves a specific purpose. It is a very powerful combination. I am not aware of anything that inhibits DHT better than the combo of Azelaic Acid, Zinc Sulfate, and Vitamin B6; and Minoxidil and Caffeine are two of the strongest hair growth stimulators in the world. In my years of research and the trying of different ingredients and different products to keep from losing my own hair, 4hairlossMen & 4hairlossWomen represents my best of the best.
The only difference between 4hairlossMen and 4hairlossWomen is in relation to the strength of Minoxidil in the formulation. Minoxidil is FDA approved at 5% for men and 2% for women. Therefore, 4hairlossMen contains 5% Minoxidil and 4hairlossWomen contains 2% Minoxidil.
All of the other ingredients in 4hairlossMen and 4hairlossWomen are the same. Therefore, they both contain Azelaic Acid, Zinc Sulfate, Vitamin B6, Caffeine, and Retinol. And the strength of these other ingredients is also the same in 4hairlossMen and 4hairlossWomen.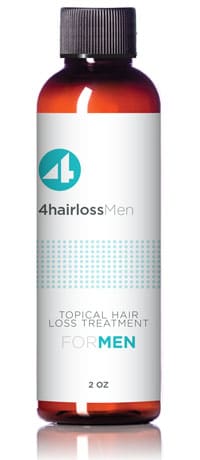 4hairloss
Men
90-day supply (3 bottles)
Price:$114.99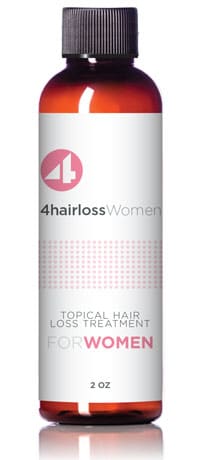 4hairloss Women
90-day supply (3 bottles)
Price: $109.99

Note to readers: This product has combined some of the most, known, powerful ingredients to treat hair loss. However, it will not work for everyone, no treatment does, and the degrees of success will vary. But it is my promise to continue my research into hair loss and the further refinement and development of 4hairlossMen and 4hairlossWomen to give you one of the best chances to stop your hair loss and regrow hair.
The price is for a 90-day supply (3 bottles) of 4hairlossMen or 4hairlossWomen.
4hairloss.org's custom instructions on how and when to use this product to get maximum effectiveness is also included.